I just released an alpha version of pyrrhic - a Python implementation of restic.
It leverages many modern Python features like type annotations for:
This is not intended to be a replacement for restic, but rather a supplement and option to quickly prototype new ideas.
pyrrhic already has a progress bar for index-loading / restores and can resume restores: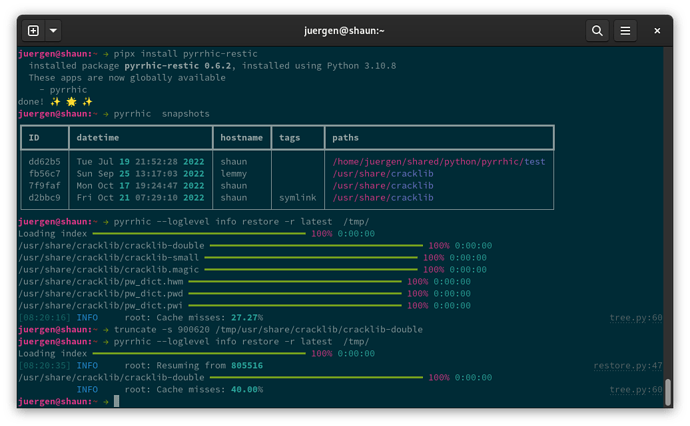 Any feedback an contribution is appreciated.