Hi,
We try to use restic in our existing backup service. But run into problems with many repos, with thousands of snapshots. I would like to get some opinion on how to make this setup right.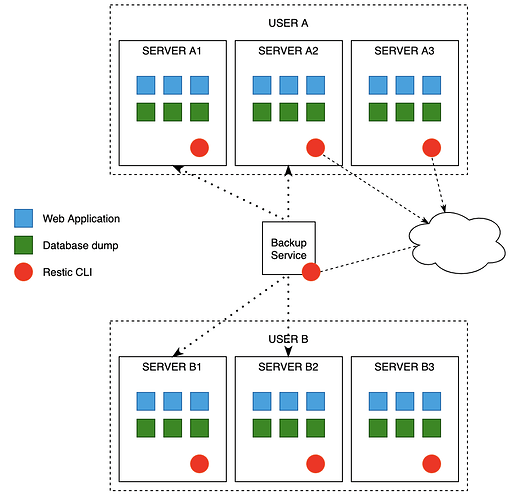 Some context
We have many users, which can have many servers, which can have many web apps and databases.
One user has one restic repository.
Restic backups web app and database dump in separate snapshots, directly to the cloud storage provider
Backup service manages backup schedule, and backup deletion
Backup service use restic cli as well to get some stats about the backup
Problems
Everything was smooth during development until we deploy to staging. After tested for few weeks, we started to notice few problems with our current setup.
Cache is really crucial to restic. When a repo has thousands of snapshots, to generate cache for the first time, it took a really long time (even if the actual data is small)
Our backup service probably can't afford to manage cache for all those repositories. There're tons of them.
Things that make it worse
User can schedule webapp / db backup as frequent as every 30 minutes
We use policy --keep-within 3m to prevent data from early deletion in Wasabi.
Previously, we do experimenting with lambda to offload some heavy operation from backup service, but after having this issue, even lambda will fails.
Appreciate if someone can assist on how to make best use of restic in this scenario.
Thanks