Hey all,
I'm currently trying out restic to backup data of my storage server onto cloud storage, and I'm wondering about how to optimize the scan of data.
So far the backup wasn't completed yet, its resuming when the SSH or DSL connection drops.
Data Size: 628 GB
Files: 247,866
Target: SFTP
Upload: 40MBit/s DSL Line
While I know, transfer will take some time, I experience problems during scan of changes, it takes a while for all files to be scanned, and then the backup resumes uploads.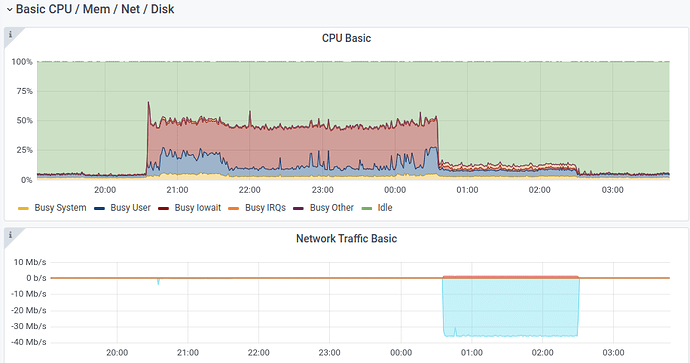 I suppose restic is checksuming every file. Is there a way to prefer mtime/size/inode during the scan of files?
Thank you
Markus