Hi guys, currently i have following setup: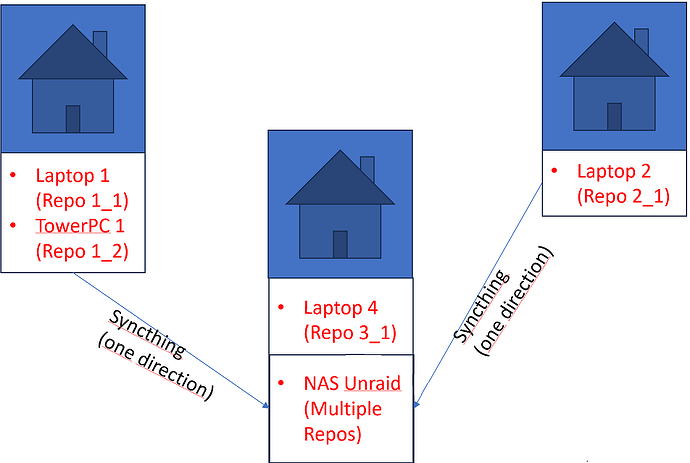 Syncthing:
Because internet connection on client is slow so i backup locally and sync later to reduce restic runtime
The NAS is not reachable from outside without using of wireguard VPN ( but slow internet connection on client and host )
I want to avoid cloud services as long as i can
But with this setup i have a lot of different repositories without deduplication. What do you think would be a better way for backup ? The repository sizes are currently from 70GB to 1200GB.
Best regards, Mathias