Hi everyone,
we are evaluating restic and are so far quite impressed.
Does anyone have experience with the pricing about Azure storage hot vs cool?
With Hot, storage is more expensive but transactions are cheaper. For Cool, storage is cheaper but transactions more expensive: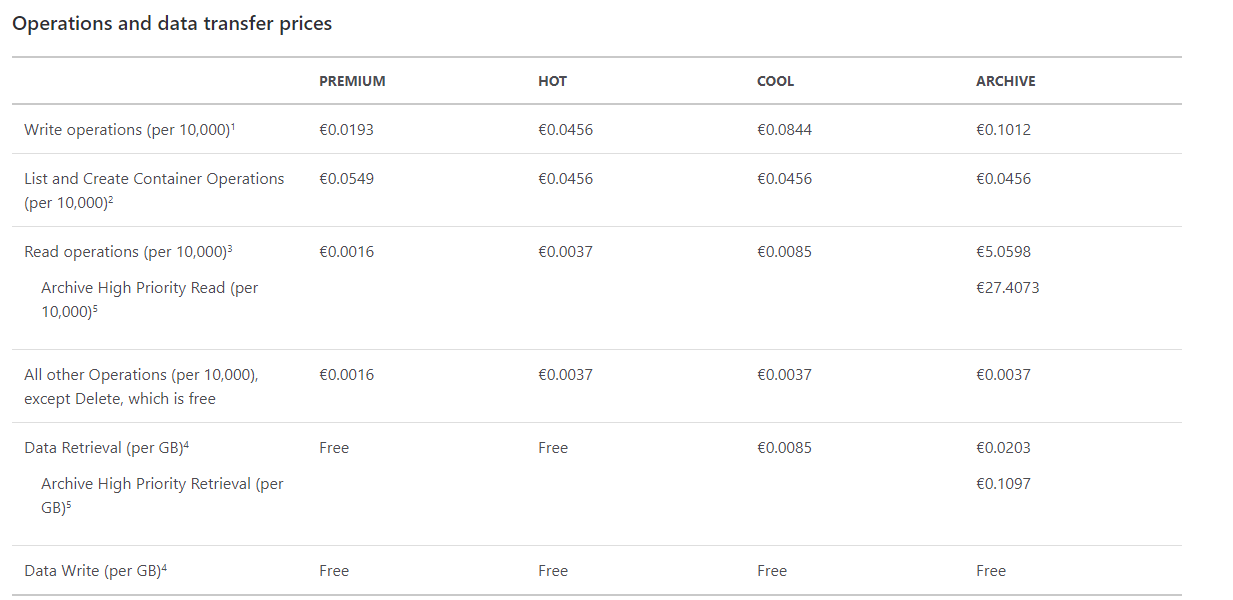 How is the behavior with restic? Does it need to read parts of the Azure storage during the backup?
How is the relation between read and write on the target?
Thanks,
Thomas