This is a bit of information I think others might find useful, and might spark a bit of discussion.
I noticed that Restic 0.9.1 was using the disk a lot when it was running backups. I posted about this on another thread, asking why restic didn't just check the modified date, to be told it did. I could see a lot of disk access when a backup ran on my PC, so I dug into it.
This was the key graphic that helped me work out what was going on.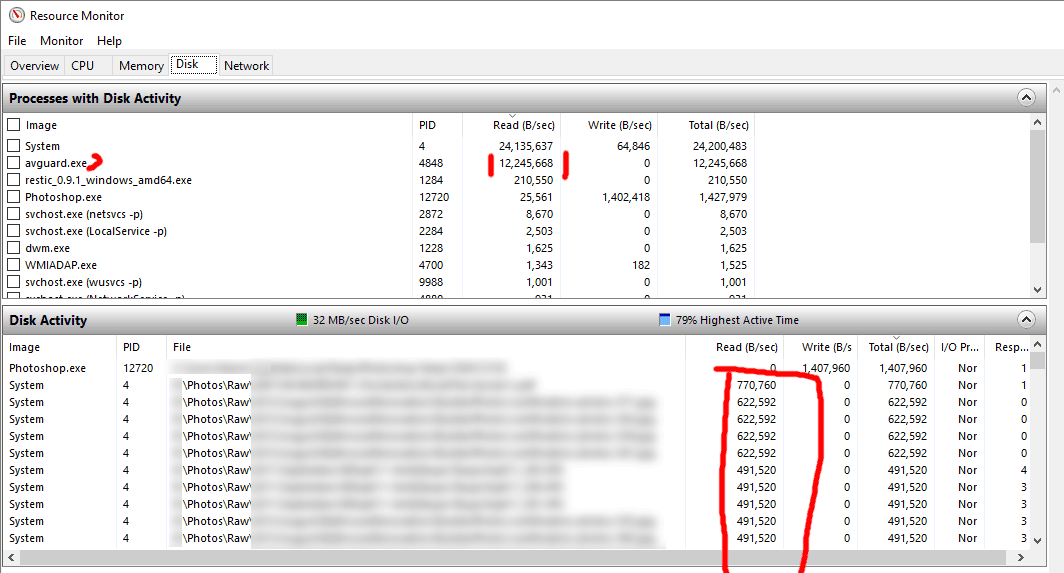 As you can see "avguard.exe" was scanning every file that restic needed to backup, even though restic was presumably only looking at the file modified date. I don't know if this is a bug with the virus scanner, a feature of the virus scanner, or a bug / lack of optimisation in Restic, but when I configured Avira to exclude the folder I was backing up it was much faster and used a lot less disk.
Excluding everything you want to back up from virus scans isn't very practical. I might try a different virus scanner to see if it's better optimized / performs better, and if I do I'll report back - it'll take me a week or two though. If others are interested they could give it a go.
Hopefully this helps others who are finding restic slow.