Hi im sort of a noob when it comes to linux but was able to get restic installed and start a backup to my digital oceanspace. problem is the backup runs for a while and always errors out, ive been trying for some weeks now but always get the same error, could this really just be a time-out ? if so restic is not handling it. my internet is pretty stable , cant speak for the digitalocean space tho. errors is below.
this forum is hyper linking everything so i cant post here…dumb i uploaded a screenshot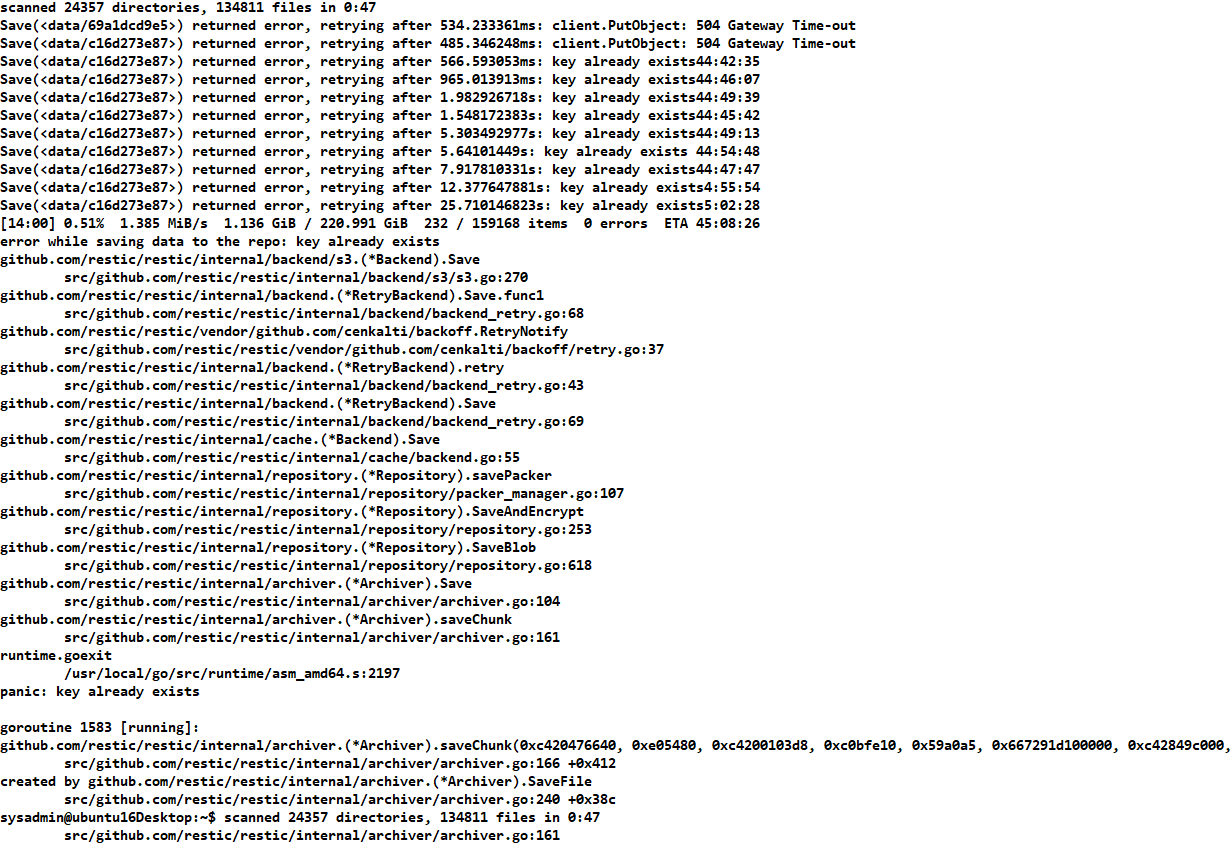 file with the errors.